In Global Environment Outlook - GEO-6: Healthy Planet, Healthy People
Chapter: (Chapter 11)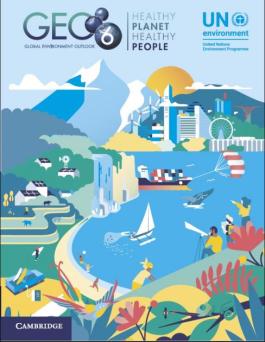 The importance of good policy design cannot be overstressed.
Some common elements are:
i. setting a long-term vision and avoiding crisis-mode
policy decisions, through inclusive, participatory design
processes;
ii. establishing a baseline, quantified targets and milestones;
iii. conducting ex ante and ex post cost–benefit or costeffectiveness
analysis to ensure that public funds are being
used most efficiently and effectively;
iv. building in monitoring regimes during implementation,
preferably involving affected stakeholders; and
v. conducting post-intervention evaluation of the policy
outcomes and impacts to close the loop for future policy
design improvements (Mickwitz et al. 2009, p.12).
Focus also needs to be on ensuring that regulatory
arrangements and policy instruments and tools take local
conditions into account. The need for appropriate design
applies also to international regimes (Young 2011). Policy
design complexity increases when an effective mix of policies
is required, often in areas under the control of different
sectoral priorities. Policy coherence and environmental policy
integration are critical considerations to ensure that policies
are synergistic and do not undermine each other. Institutional
effectiveness often springs from collaborative and participatory
arrangements, involving both horizontal and vertical integration.
Policy diffusion is generally positive but can be misused if: (i)
the policy adopted is not truly effective in the new context; and
(ii) the transferability of the policy is merely assumed and not
tested under different conditions. While it is human nature to
want to copy, there is no substitute for evidence-based policy.
In Global Environment Outlook - GEO-6: Healthy Planet, Healthy People
Chapter: (Chapter 11)