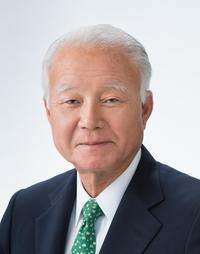 Aiming for Sustainable Transformation in Post COVID-19 Era
-Building Back Better and Moving Forward Together-
Throughout its two-decade history, the Institute for Global Environmental Strategies (IGES) has worked extensively with governments and other stakeholders in Asia and the Pacific to provide timely and innovative solutions for a wide range of challenges facing sustainable development. The recommendations IGES offers draw from international research teams that focus on themes ranging from climate change, sustainable production/consumption, and biodiversity to sustainable cities and sustainability governance. We also employ diverse methods to conduct work on these areas, including quantitative analysis and action-oriented research.
In 2020, the emergence of COVID-19 has lent an additional degree of importance and urgency to the work we do at IGES. As my colleagues and I have watched with deep concerns over the losses from the pandemic, we have also noted its origins and implications are closely related to the environment. More concretely, several experts have pointed out the thinning divisions between humanity and wildlife has led to the outbreak of zoonotic transmission of diseases such as COVID-19. The global spread of infection also stems from negative aspects brought about by the rapid migration of people and goods due to globalisation. 
The effects of these thinning divisions and accelerated globalisation unfortunately are not limited to COVID-19. Many other global environmental problems such as climate change and biodiversity loss are also becoming worse for similar reasons. I therefore think that it is more vital than ever that as we recover from this crisis we should work toward transformative change for sustainable development.
To help bring about this transformation, we are promoting at IGES is the concept of Circulating and Ecological Sphere (CES). CES highlights the importance of managing resource issues at appropriate geographical scales. It further proposes a decentralised society, underpinned by synergistic rural-urban linkages, that adopts circular patterns for managing resources at these different scales. The concept also aims to integrate three visions as part of an effort to adapt resource use patterns: decarbonised society, resource circulating society, and society in harmony with nature. 
CES is a fundamental part of Japan's Fifth Basic Environment Plan and is being used as the framework to help localise SDG in the country. We hope it will also serves as a model for local development in other parts of Asia-Pacific and beyond. Toward that end, IGES will continue to conduct policy research and make policy recommendations work across disciplines and stakeholders to identify sustainable paths to development. As we look to a post-COVOD future, we are firmly committed to helping Asia-Pacific not only build back better but move forward together.
June 2020
TAKEUCHI Kazuhiko
President
Institute for Global Environmental Strategies (IGES)