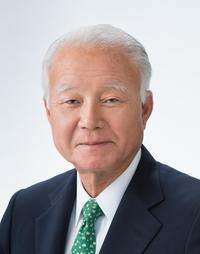 Aiming for Social Transformation, and a Sustainable Asia-Pacific
-IGES makes policy recommendations based on future-oriented policy research-
Since its establishment in 1998, the Institute for Global Environmental Strategies (IGES) has been conducting practical and innovative policy research to realise sustainable societies, focusing on the Asia-Pacific region.
In 2015, the international community adopted the Paris Agreement and the 2030 Agenda for Sustainable Development, including the Sustainable Development Goals (SDGs). Then, three years later, the Intergovernmental Panel on Climate Change unveiled its report, the Special Report on Global Warming of 1.5℃, and this became an opportunity for the world to understand the importance of the "1.5℃ target". To achieve this target, a social transformation is necessary. This includes boldly reviewing energy use towards decarbonisation, fostering the innovation of new lifestyles and other social systems, and strengthening governance through multi-layered cooperation between diverse stakeholders.
Moreover, in conjunction with climate change mitigation, climate change adaptation is becoming ever more important, because of the need to cope with already-worsening climate change impacts, especially in industrialising and small island states. On top of this, as countries aim to achieve the SDGs, they are faced with urgent challenges other than climate action, such as biodiversity conservation and measures to address marine plastics. As a "change agent", IGES takes science-based, holistic approach to these problems and delivers policy recommendations that will lead us all on a path towards a better future.
Japan's Fifth Basic Environment Plan, approved by the Cabinet in 2018, proposed the concept of a "Regional Circulating and Ecological Sphere (Regional CES)", which is used to instill the SDG philosophy in regions. For Japan, with challenges such as low birthrate, ageing population, and regional revitalisation, the concept is a path towards an integrated solution. The "Regional CES", which serves as a role model for regional development in the SDGs era, has the potential to be implemented globally, starting here, in the Asia-Pacific.
To contribute to solving such problems, IGES is implementing its Medium-to-Long Term Strategy of the 7th Phase (2017-2021). The Institute is involved in policymaking processes of UN and other international organisations, national and local governments. It is also further strengthening its collaborations with research institutes, businesses, NGOs and civil society. To realise a sustainable Asia-Pacific, IGES will continue to conduct policy research and make policy recommendations from a long-term, integrated yet multifaceted perspective.
December 2019
Kazuhiko Takeuchi
President
Institute for Global Environmental Strategies (IGES)