Hide targets for this goal
15.1 CONSERVE AND RESTORE TERRESTRIAL AND FRESHWATER ECOSYSTEMS
By 2020, ensure the conservation, restoration and sustainable use of terrestrial and inland freshwater ecosystems and their services, in particular forests, wetlands, mountains and drylands, in line with obligations under international agreements
15.2 END DEFORESTATION AND RESTORE DEGRADED FORESTS
By 2020, promote the implementation of sustainable management of all types of forests, halt deforestation, restore degraded forests and substantially increase afforestation and reforestation globally
15.3 END DESERTIFICATION AND RESTORE DEGRADED LAND
By 2030, combat desertification, restore degraded land and soil, including land affected by desertification, drought and floods, and strive to achieve a land degradation-neutral world
15.4 ENSURE CONSERVATION OF MOUNTAIN ECOSYSTEMS
By 2030, ensure the conservation of mountain ecosystems, including their biodiversity, in order to enhance their capacity to provide benefits that are essential for sustainable development
15.5 PROTECT BIODIVERSITY AND NATURAL HABITATS
Take urgent and significant action to reduce the degradation of natural habitats, halt the loss of biodiversity and, by 2020, protect and prevent the extinction of threatened species
15.6 PROMOTE ACCESS TO GENETIC RESOURCES AND FAIR SHARING OF THE BENEFITS
Promote fair and equitable sharing of the benefits arising from the utilization of genetic resources and promote appropriate access to such resources, as internationally agreed
15.7 ELIMINATE POACHING AND TRAFFICKING OF PROTECTED SPECIES
Take urgent action to end poaching and trafficking of protected species of flora and fauna and address both demand and supply of illegal wildlife products
15.8 PREVENT INVASIVE ALIEN SPECIES ON LAND AND IN WATER ECOSYSTEMS
By 2020, introduce measures to prevent the introduction and significantly reduce the impact of invasive alien species on land and water ecosystems and control or eradicate the priority species
15.9 INTEGRATE ECOSYSTEM AND BIODIVERSITY IN GOVERNMENTAL PLANNING
By 2020, integrate ecosystem and biodiversity values into national and local planning, development processes, poverty reduction strategies and accounts
15.a INCREASE FINANCIAL RESOURCES TO CONSERVE AND SUSTAINABLY USE ECOSYSTEM AND BIODIVERSITY
Mobilize and significantly increase financial resources from all sources to conserve and sustainably use biodiversity and ecosystems
15.b FINANCE AND INCENTIVIZE SUSTAINABLE FOREST MANAGEMENT
Mobilize significant resources from all sources and at all levels to finance sustainable forest management and provide adequate incentives to developing countries to advance such management, including for conservation and reforestation
15.c COMBAT GLOBAL POACHING AND TRAFFICKING
Enhance global support for efforts to combat poaching and trafficking of protected species, including by increasing the capacity of local communities to pursue sustainable livelihood opportunities
It was in the spirit of collective action that IGES developed 14 key messages to help policymakers in the Asia-Pacific Region accelerate progress on the SDGs.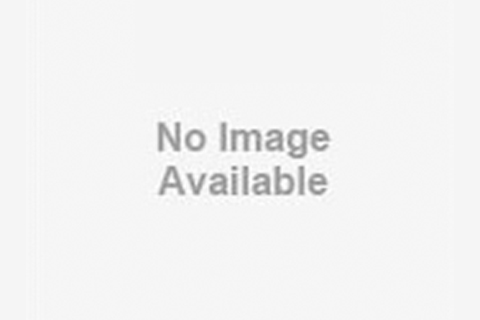 IGES is honored to announce that, today, the Intergovernmental Platform for Biodiversity and Ecosystem Services (IPBES) technical support unit (TSU) for the thematic assessment of invasive alien species and their control was established at the IGES...
IGES began participation, as an Assessment Partner, in the "New York Declaration on Forests". In this role, IGES will contribute to the evaluation of progress on the Declaration, based on the Institute's expertise in forest conservation.
The Asia-Pacific Forum on Sustainable Development (APFSD) is an annual meeting convened by the United Nations Economic and Social Commission for Asia and the Pacific (UNESCAP), and aims to strengthen the region's readiness for the United Nations High...
The Satoyama Development Mechanism (SDM) is one of the collaborative activities of the International Partnership for Satoyama Initiative (IPSI), established jointly by the Institute for Global Environmental Strategies (IGES), the United Nations Unive
The UN Environment Assembly (UNEA) was held in Nairobi from 11-15 March 2019, and focused on the theme of "Innovative Solutions for Environmental Challenges and Sustainable Consumption and Production".