Tuesday, February 22, 2022, 16:00-17:00
As one of the pillars of Japan's sustainable finance policy, "ESG Regional Finance" emphasises the promotion of Environmental, Social, and Governance (ESG) finance in the banking sector, and its purpose is often framed in the context of economic and social revitalization of Japan's regional cities and municipalities. High expectations are placed on regional financial institutions, namely regional banks, Shinkin banks and credit associations, to implement ESG Regional Finance.
Regional financial institutions face a unique challenge. They must tackle global challenges – contributing to the realization of the SDGs and transitioning to a net-zero economy – while also addressing region-specific challenges and promoting sustainable regional economies. Innovative services and products are being launched, and new initiatives include green and sustainability-linked loans, SDGs consulting services and the measurement and management of impact. At the same time, it can be difficult to connect global discourse to granular realities on the ground.
This first in a series of webinars seeks to learn from the practices of banks operating in regional communities within the European Union (EU) who, in their respective ways, are front runners in the implementation of sustainable finance.
The guest speaker is Patrick Held from GLS Bank. GLS Bank, established in 1974, is a cooperative bank based in Bochum in the western part of Germany, with total assets at slightly over 8 billion Euros. Working in the community, GLS Bank has been paving the way for sustainable banking businesses, with notable work on impact measurement and management.
Event Details
Date
Tuesday, February 22, 2022, 16:00-17:00
Collaborators
Financial Behavior Principles for the Formation of a Sustainable Society
Languages
Japanese / English
(Simultaneous interpretation)
Presentation Materials
---
Speakers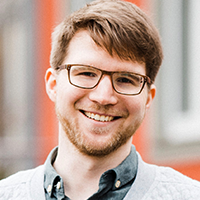 Patrick Held
, GLS Bank | Department of Impact Transparency and Sustainability
Patrick Held has long been active in the field of social-ecological change. He studied Philosophy & Economics in Bayreuth and Paris and was for many years active in the local refugee aid and was the head of his universities debating union. In 2016 he managed to build up the Green Campus initiative at the University of Bayreuth. He still is an active Greenpeace activist and member of the German Green Party "Bündnis 90/Die Grünen." He has been working with GLS Bank since 2017 on various issues ranging from ecological policy advice to translating the GLS Banks philosophy into digital design. He strongly believes in the GLS Banks purpose that money is to serve people, not the other way around.
Keisuke Takegahara
, Executive Fellow, Research Institute of Capital Formation, Development Bank of Japan Inc. General Manager Head of Research Center on Financial Economics
Graduated from Hitotsubashi University Faculty of Law in 1989 and joined the Development Bank of Japan in the same year. After appointments as Chief Representative for the Frankfurt Office, Head of the Environmental and CSR Department, Head of the Economic & Industrial Research Department, and Executive Officer and Deputy Chief Research Officer of the Industrial Research Division, he was appointed to his current position in 2021. He has been working for many years in the fields of environmental finance planning and industrial research, including the creation of the DBJ's environmental ratings-based financing program. At present, he holds many public posts, including as a temporary member of the Ministry of the Environment's "Central Environmental Council" and a temporary member of the Ministry of Economy, Trade and Industry's "Industrial Structure Council." His many other accomplishments include writing third-party opinions for CSR reports and giving lectures on materiality analysis, ESG and SDGs. He has also co-authored works including "Renewable Energy and New Growth Strategy" (Energy Forum 2015), and "How to Tackle Climate Change Risk" (coauthored with the Kinzai Institute for Financial Affairs, Inc., 2014),and others.
---
Supported by: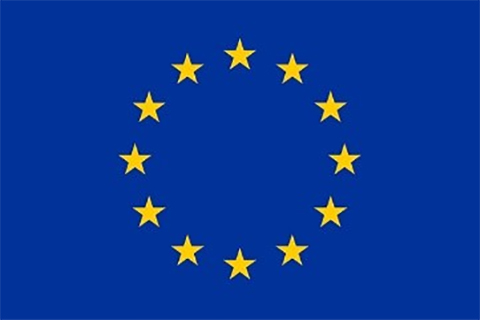 This event has been organised with the financial support of the European Union's Partnership Instrument. The opinions expressed are the sole responsibility of the speakers and do not necessarily reflect the views of the European Union.