On 31 March, IGES and the United Nations Economic and Social Commission for Asia and the Pacific (ESCAP) signed a new Memorandum of Understanding (MOU) that reaffirmed their desire to work together in areas of mutual interest in the service of Asia-Pacific region, and supersedes their previous MOU from April 2016. 
Both organisations are working to address environmental and sustainable development challenges in Asia and the Pacific through promotion of regional cooperation, rigorous analysis, and knowledge sharing, as well as participating in policy dialogues and providing policy recommendations.
With a focus on the environment and sustainable development, the two organisations will collaborate on 1) synergising efforts to increase the effectiveness and impact of their respective work; and 2) enhancing the science-policy interface in Asia and the Pacific through joint analytical and capacity-building work that promote informed policy dialogues.
The priority areas for their combined efforts include resource efficiency and circular economy; waste and plastic pollution; climate change; air pollution; sustainable cities; biodiversity; disaster risk reduction; sustainable urban mobility; and the Sustainable Development Goals (SDGs). Specific activities include exchange of information and research, invitations to meetings, conferences and other fora, and periodic consultations. One such opportunity where IGES and ESCAP collaborated recently was the Asia Pacific Forum on Sustainable Development (APFSD) (see here for IGES engagement in APFSD: https://www.iges.or.jp/en/projects/apfsd2021).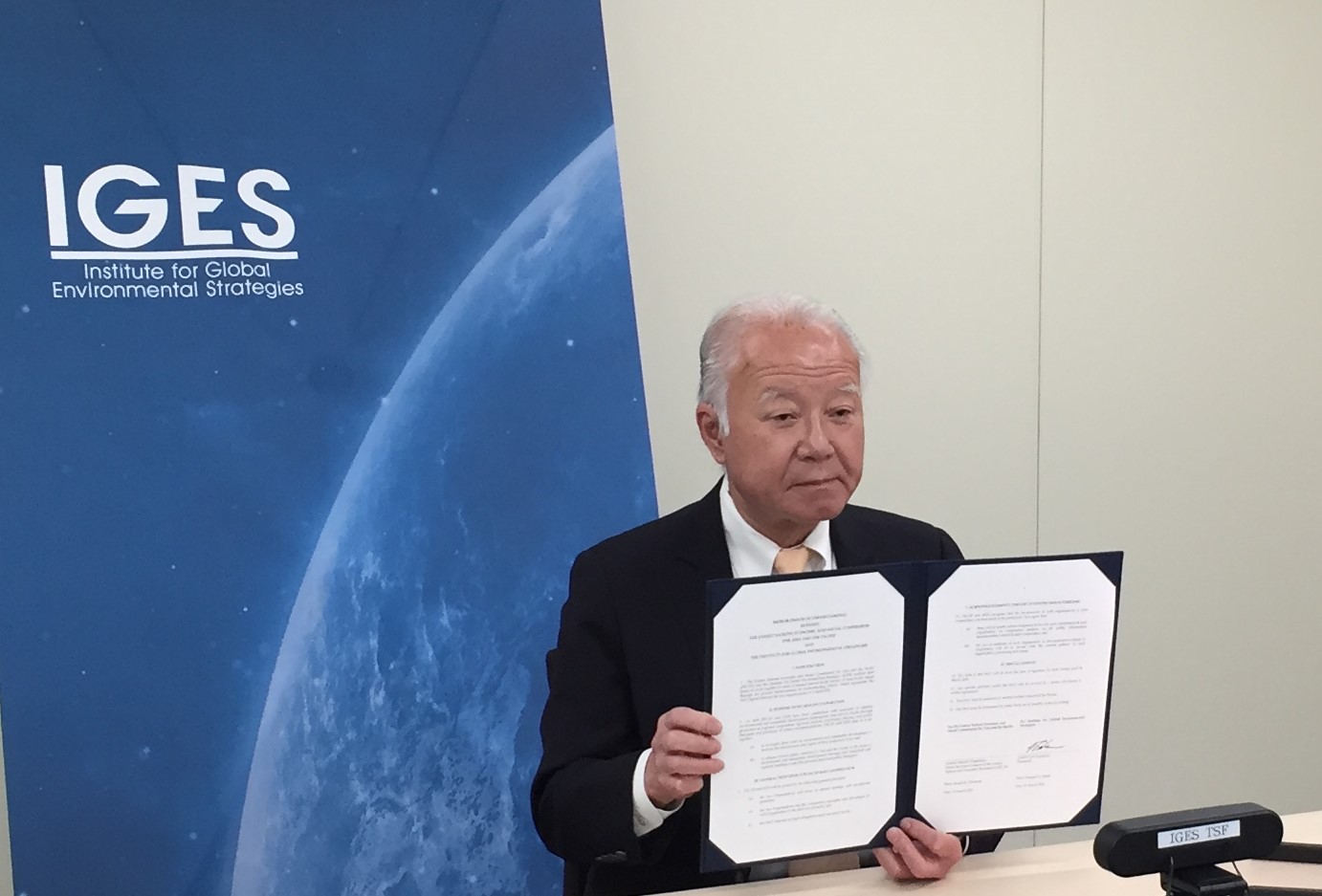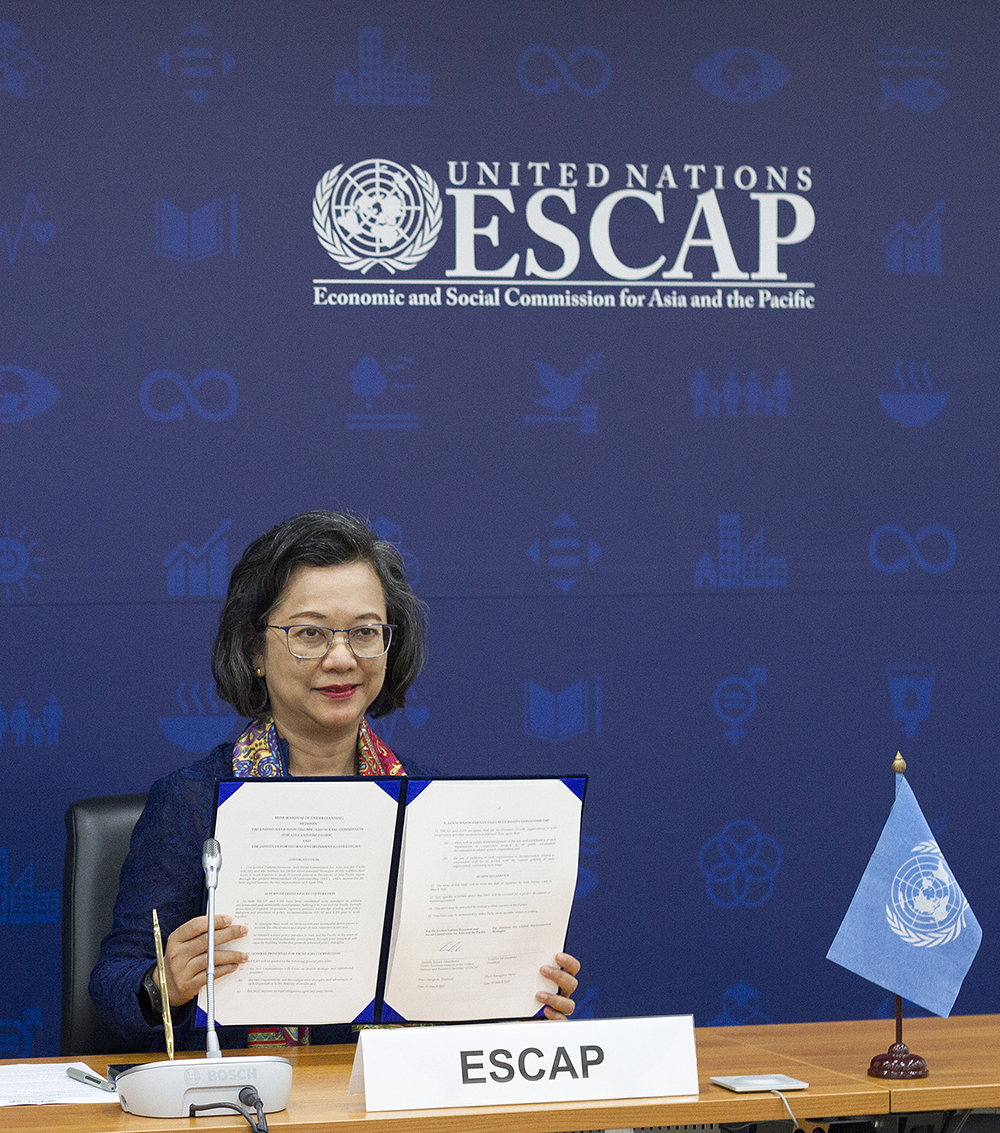 About the United Nations Economic and Social Commission for Asia and the Pacific (ESCAP)
The Economic and Social Commission for Asia and the Pacific (ESCAP) serves as the United Nations' regional hub promoting cooperation among countries to achieve inclusive and sustainable development. The overall objective of ESCAP is to promote inclusive and sustainable economic and social development in the Asia-Pacific region, with priority accorded to the implementation of the 2030 Agenda for Sustainable Development and the achievement of the Sustainable Development Goals. ESCAP emphasizes strengthening institutional capacities to serve the rights of the people of the region and address their aspirations and needs, and utilizes research and analysis coupled with its policy advisory services, capacity building and technical assistance to governments. The largest regional intergovernmental platform with 53 Member States and 9 associate members, ESCAP has emerged as a strong regional think-tank offering countries sound analytical products that shed insight into the evolving economic, social and environmental dynamics of the region. More information can be found at: https://www.unescap.org/our-work