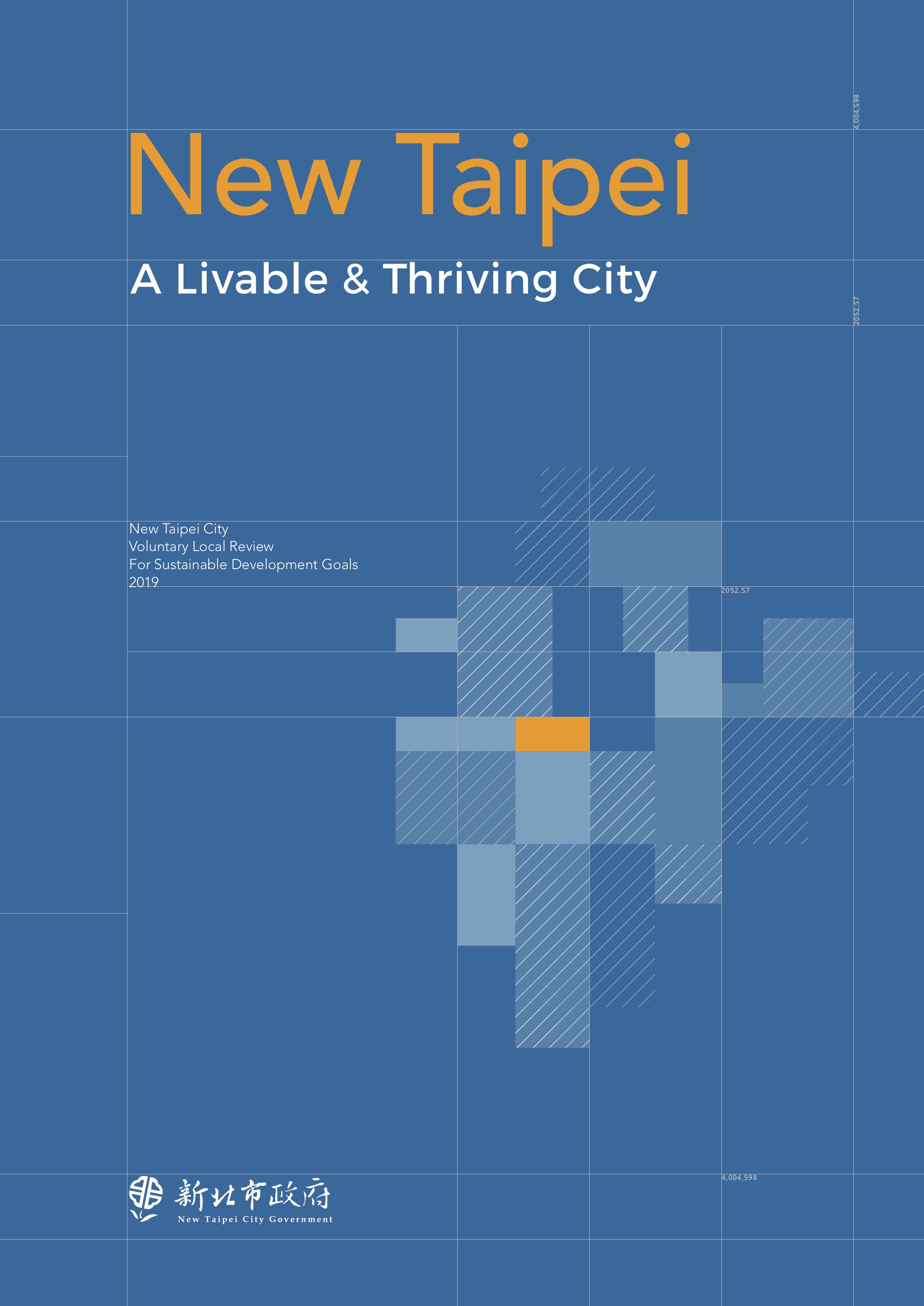 New Taipei City
2019 New Taipei City Voluntary Local Review for Sustainable Development Goals
Insights of the Report
New Taipei City has utilized SDGs as 2030 Sustainable Development Framework, to Employ "Quality Municipality" as its vision, to lay out the 3 key developmental theme for international communication for SDGs: (1) Compile the previous policy of New Taipei City in search of future opportunity with the projects developed today for international collaboration. (2) On the focused of reviewed SDGs in 2019 HLPF, the city initially provides quantifiable data and indicators with open transparency and contribute to the discussion of the international community. (3) With the vision of Livable city and the accumulated outcome, to increase the opportunities of New Taipei City to communicate with other stakeholders via VLR. This VLR is aimed to be used as a toolkit for international networks and Asia City for SDGs; to establish VLR model and accelerate the process of SDG solutions development among cities.
Population
4 million (Jun. 2019)
Area
2,052 km² (2019)
Population Density
1938.6 p/km² (2018)
Level of Government
Local (ex. city, town, village, etc)
Carbon Emission
16.95 million tons of CO2e (2015)
Carbon Footprint per capita
4.27
Carbon Absorption
N/A
Territorial Classification
Budget Size
N/A
City Profile
New Taipei City is a leading model for Taiwan's cities/counties when its innovative policies are worldwide recognized, particularly those in areas of social welfare, regeneration of urban public spaces, food safety, sustainability, trade and investment and etc.
In the beginning of 2019, the New Taipei City Government announced a new blueprint, leading its governance align with the sustainable development goals(SDGs) of the United Nations. It includes a voluntary local review and an online English platform themed on the SDGs, displaying its determination to achieve high-quality governance and to comply with the development standards of major international.
The Report and more
The VLR report is available here:
2019 New Taipei City Voluntary Local Review for Sustainable Development Goals
More information we will keep it updated on the website:
https://sdgcity.tw