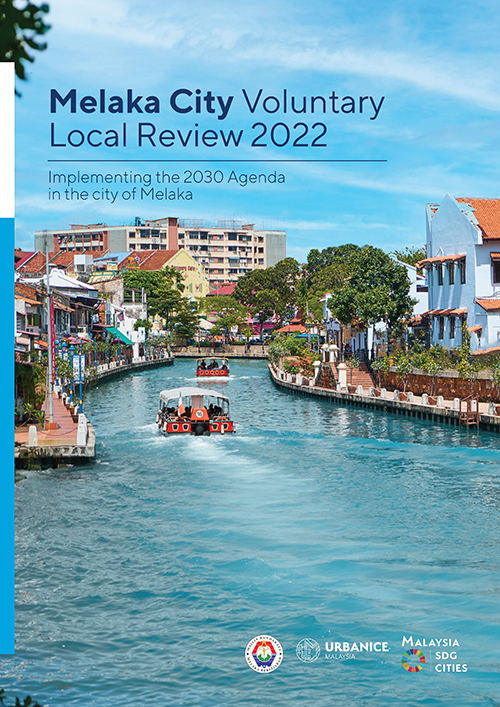 Melaka Historic City
Melaka City Voluntary Local Review 2022: Implementing the 2030 Agenda in the city of Melaka
Insights of the Report
In accordance with the international trend of sustainable development, Melaka Historic City published its first voluntary review report in 2021. In response to the challenges faced by global cities, Melaka Historic City continues to promote its urban development vision with the "3 Upgrades, 3 Sustainable" governance strategy. This year, Melaka Historic City has continued, expanded its review of the implementation of all 17 sustainable development goals, and published a voluntary review report for 2022 to further improve sustainable outcomes. Melaka Historic City is willing to support the Global Sustainability Initiative with practical and responsible behaviours, and through objective self-examination, has revealed 17 SDGs and 98 detailed goals, and set benchmarks for rolling review, to take stock of the status of sustainability in the city and its various bureaus.
Population
579,000 (2019)
Area
277 ㎢
Level of Government
Local (ex. city, town, village, etc)
City Profile
Melaka City is the capital of Malaysia's Malacca state. Positioned on the Straits of Malacca, it boasts the distinction of being the country's oldest city. Its historical significance dates back to the era of the Malacca Sultanate, when it flourished as a vibrant entrepôt, attracting traders from across the world. Despite historical challenges, the city emerged as an essential economic hub in the state of Malacca, relying largely on tourism. Its status as a UNESCO World Heritage Site underscores its historical and cultural significance. Today, Malacca City thrives as a centre for tourism, hosting international conferences and trade fairs. Notable attractions such as Porta de Santiago, Jonker Walk, Little India, and various museums and towers enrich the city's appeal.
The Report and more
The VLR report is available here:
Melaka City Voluntary Local Review 2022: Implementing the 2030 Agenda in the city of Melaka