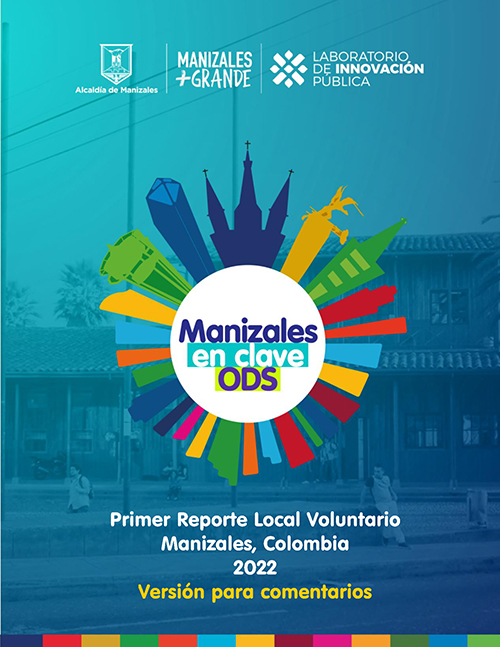 Manizales
Manizales en Clave ODS, Primer Reporte Local Voluntario Manizales, Colombia, 2022
Insights of the Report
Manizales published its first VLR in 2022, which reflects the progress made by the city in localising the Sustainable Development Goals (SDGs). Nevertheless, Manizales' journey in implementing the 2030 Agenda dates back to the adoption of the city's development plan of 2020 "Manizales + Grande," which was framed based on the SDGs. The VLR report reviews the city's development plan and monitors progress towards the 17 SDGs. It includes a dedicated chapter to reflect on the effect of the COVID-19 pandemic on the city and the implemented measures to cope with its aftermath.
Population
454,077 (2022)
Area
571.84㎢ (2022)
Population Density
759,66 habitants per ㎢
Level of Government
Local (ex. city, town, village, etc)
City Profile
Manizales is the capital of the Department of Caldas. It is located in central Colombia in the country's coffee region and is the main centre for coffee production. Manizales lies on the Andes and has various geographic challenges. Together with its coffee industry, the city has developed a thriving education industry with the establishment of multiple universities attracting students from all over the country.
The Report and more
The VLR report is available here:
Manizales en Clave ODS, Primer Reporte Local Voluntario Manizales, Colombia, 2022