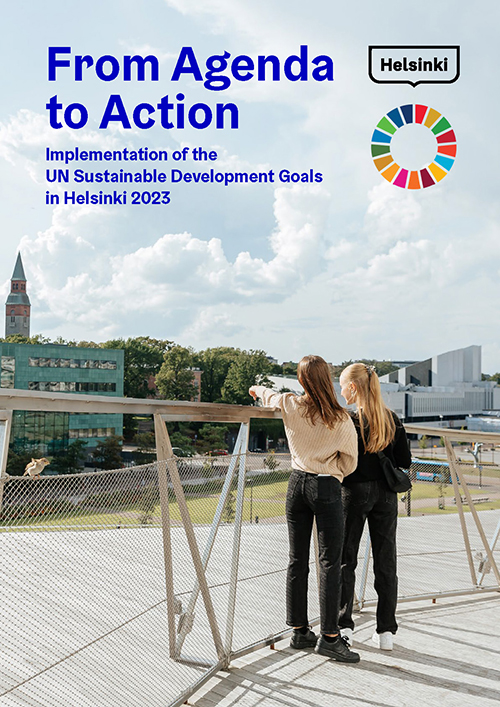 City of Helsinki
From Agenda to Action: Implementation of the UN Sustainable Development Goals in Helsinki 2023
Insights of the Report
In its second VLR, published in 2021, Helsinki redoubles its commitment to implementing the 2030 Agenda at the local level. The VLR reviews the 17 SDGs grouped around three themes (environment, people and economy). The review of each theme includes data on relevant indicators, the description of municipal programmes and other initiatives, and examples of Helsinki's actions. Moreover, to complement the VLR report, the city launched a website bringing together updated data on all three themes of the VLR.
Population
658,864 (2021)
Area
715.48 ㎢
Population Density
3,082.4 per ㎢ (2021)
Level of Government
Local (ex. city, town, village, etc)
City Profile
Helsinki is the capital of Finland and the country's largest city. It is located in the Capital Region, formed together with Vantaa, Espoo and Kauniainen. Helsinki faces the Gulf of Finland and is the country's main economic, financial, political and cultural centre. The city is known for enjoying one of the world's highest standards of urban living.
The Report and more
The VLR report is available here:
From Agenda to Action: Implementation of the UN Sustainable Development Goals in Helsinki 2023
From Agenda to Action: Implementation of the UN Sustainable Development Goals in Helsinki 2021
From Agenda to Action: Implementation of the UN Sustainable Development Goals in Helsinki 2019