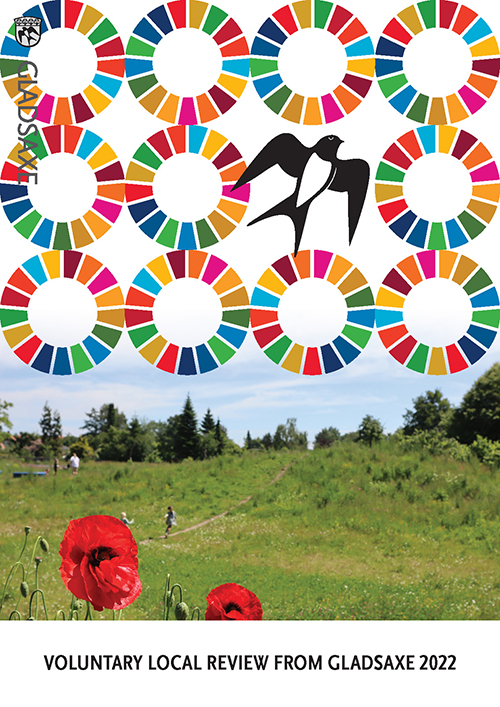 Gladsaxe
Voluntary Local Review from Gladsaxe 2022
Insights of the Report
Gladsaxe aims to promote sustainable development, and believes that cities and municipalities play a unique role in implementing the SDGs locally. The municipality has submitted two Voluntary Local Reviews, with the first being the first in Denmark. These reviews highlight Gladsaxe's approach to sustainability and how it has integrated the SDGs into its municipal strategy.
The second Voluntary Local Review presents Gladsaxe's progress towards its strategy in 2021. The municipality believes that having a strategy is important, but measuring progress towards its goals is just as essential. This includes both quantitative and qualitative data, as putting sustainability on the agenda can have an important impact locally. The municipality believes that local reviews provide knowledge of its progress towards sustainable development and can inspire other municipalities and cities across the world.
Population
69,259 (2022)
Area
25 ㎢
Population Density
2,800/㎢ (2022)
Level of Government
Local (city, town, village, etc)
City Profile
Gladsaxe is a municipality in Denmark, located north of Copenhagen. It has a population of around 69,000 people. Gladsaxe is known for its commitment to sustainability and green living, and has implemented a number of initiatives to reduce its carbon footprint. The municipality has also invested in infrastructure to promote cycling and walking. The municipality is also known for its parks and open spaces, with plenty of opportunities for outdoor recreation and relaxation. Overall, Gladsaxe is a vibrant and forward-thinking municipality that offers a high quality of life for its residents.
The Report and more
The VLR report is available here:
Voluntary Local Review from Gladsaxe 2022
THE 2030 AGENDA ON THE LOCAL LEVEL: A VOLUNTARY REVIEW FROM GLADSAXE DENMARK