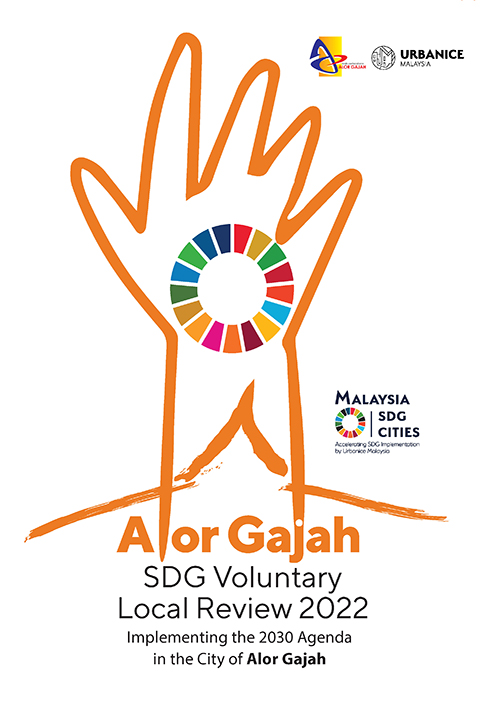 Alor Gajah
Voluntary Local Review 2023: Localization of the 2030 Agenda for Sustainable Development in Alor Gajah
Insights of the Report
Alor Gajah's first VLR showcases the city's strides in implementing the SDGs within the community. The VLR emphasises the city's commitment to sustainability and inclusivity. Seven key SDGs were prioritised, namely SDGs 7, 8, 11, 12, 13, 15 and 16. The VLR report highlights achievements in education, renewable energy, urban planning, climate resilience and partnerships. Alor Gajah acknowledges that the journey is ongoing, requiring collective effort. The VLR extends a call to residents, businesses and organisations to align with SDGs for a more sustainable and resilient community.
Population
215,100 (2020)
Area
660 ㎢
Level of Government
Local (city, town, village, etc)
City Profile
Alor Gajah, situated in Malacca, Malaysia, has a population of around 215,100 as of 2020. Its economy revolves around industries like automotive manufacturing, solar energy, tourism and maritime activities. Agriculture, especially palm oil and rubber, contributes alongside fishing and small-scale manufacturing. Alor Gajah is fostering tourism growth, highlighting cultural and historical sites. The city's urban landscape comprises a blend of urban and rural elements, with traditional villages amid modernization. Agriculture, tourism, and industry drive its development. The city is surrounded by agricultural land, including plantations and paddy fields. Urban challenges include waste management, sanitation, and flooding in low-lying areas. Alor Gajah is actively addressing these issues, promoting recycling, enhancing drainage systems, and upgrading infrastructure and public spaces.
The Report and more
The VLR report is available here:
Alor Gajah SDG Voluntary Local Review 2022: Implementing the 2030 Agenda in the City of Alor Gajah