Messages
Under-Secretary-General, United Nations; Executive Secretary, Economic and Social Commission for Asia and the Pacific (UNESCAP)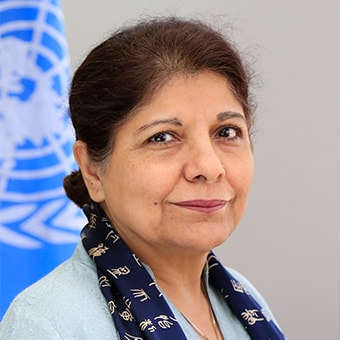 Shamshad Akhtar
Under-Secretary-General, United Nations; Executive Secretary, Economic and Social Commission for Asia and the Pacific (UNESCAP)
I congratulate the Institute for Global Environmental Strategies (IGES) on its 20th anniversary. Since it was founded in 1998, IGES has worked closely with ESCAP to promote innovative and integrated policy approaches to support environmentally sustainable development across Asia and the Pacific. It is a partnership which has gone from strength to strength since the Kitakyushu Initiative for a Clean Environment was launched in 2000 at ESCAP's Ministerial Conference on Environment and Development.
Promoting sustainable, inclusive development is the best way to tackle the negative impacts of megatrends such as environmental degradation, demographic changes, food insecurity, water scarcity and rapid urbanisation. This conviction is reflected in one of the most remarkable global commitments of our time: the 2030 Agenda for Sustainable Development. This ambitious agenda underscores the importance of developing high-quality integrated policy responses tailored to country-specific realities. The IGES and ESCAP partnership in Asia and the Pacific is built on this shared approach to building a better future.
ESCAP looks forward to scaling up this partnership to produce more of the cutting-edge research needed to inform sound policymaking in our region. ESCAP sees great opportunities for work in the areas of natural resource management, climate finance, sustainable cities and innovative environmental policies, and to produce joint regional assessments on the environment. We look forward to collaborating to reinforce our analytical response to development challenges, deliver informed policy change and support efforts across Asia and the Pacific to achieve the 2030 Agenda's Sustainable Development Goals.
Executive Secretary, United Nations Framework Convention on Climate Change (UNFCCC)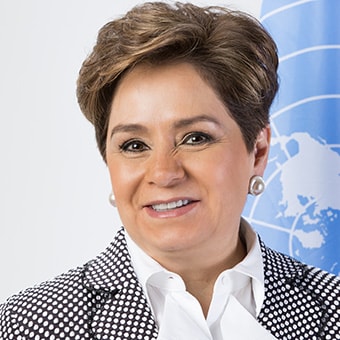 Patricia Espinosa
Executive Secretary, United Nations Framework Convention on Climate Change (UNFCCC)
It is my great pleasure to congratulate the Institute for Global Environmental Strategies (IGES) and its remarkable contribution to sustainable development in its 20th anniversary year.
Your core areas of work reflect both the challenges and the opportunities for humanity: namely how to build prosperity and overcome poverty without pushing past the environmental boundaries that make our world healthy and habitable in the first place.
From evolving policies and practical solutions to climate change up to catalysing sustainable consumption and production, IGES's heart beats to the urgency of realising the Sustainable Development Goals and the intertwined aims of the Paris Climate Change Agreement in Asia and across the globe.
IGES has been making important contributions to climate change issues and action since its inception while supporting the work of UN Climate Change.
Both the Kyoto Protocol and the Paris Agreement have benefited from your vision and commitment as a key player in a world-wide network of centres supporting the United Nations, governments and an array of critical actors.
Your dissemination of the results of annual UN climate conferences into Japan via seminars plays a key role in building understanding and activation towards a low-carbon future in a key developed economy.
Our joint venture–the "UNFCCC-IGES Regional Collaboration Centre"– established in September 2015 in Bangkok, Thailand, is providing a key service for supporting the reduction of greenhouse gas emissions in developing countries in the Asia-Pacific region.
These, and the many other excellent activities IGES undertakes, recently ranked the institute as the number one global climate change think tank outside Europe and the United States by the International Climate Governance Center (ICGC).
The world is at a crossroads: extreme weather events and climate change-linked impacts are rising, yet simultaneously the momentum and the desire for positive change has never been higher.
We look forward to IGES's next 20 years as a premier think-tank and valued partner as the world moves with urgency and enthusiasm to seize the promise of a sustainable century for every man, woman and child.
Former Vice President, International Institute for Sustainable Development (IISD)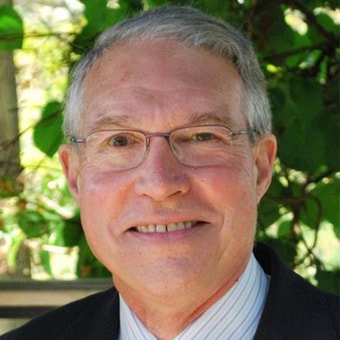 William Glanville
Former Vice President, International Institute for Sustainable Development (IISD)
Thank you for the opportunity to offer some observations on the occasion of the 20th anniversary of IGES. Having been a member of the Board of Trustees or the Board of Directors for 17 of those years, I have seen firsthand the progression of the Institute from a newly created research organisation to a far more mature institution with extensive connections and influence within the global sustainable development community.
As I prepared to write this commentary, I came across a presentation I delivered as part of the 10th anniversary of IGES at an Open Forum in Tokyo in July 2007. Many of the points made then are still relevant today and represent the ongoing challenges to the successful achievement of a more sustainable world. Three issues in particular require the continued attention of institutions like IGES, as well as multilateral agencies working in this domain; they are:
Make your effort count: identify the key leverage points where changes in knowledge, policies and practices will make a big difference in shifting from wasteful and counterproductive practices to more sustainable practices
Engage for effective implementation: devise strategies for engagement that will lead to real change in policies and practices
Scale up: form partnerships and coalitions to amplify and scale up the impact and effectiveness of change efforts
All of these issues have been topics of discussion at numerous IGES Board meetings. Their value is well understood and generally agreed, but their achievement has eluded the sustainable development industry. Why is this? I think it is because the pace of change in our complex and interconnected world of competing objectives is moving faster than our ability to manage the required changes.
This is not to say that there have been no success stories…there have been. The concept of sustainable development has come a long way in the 30-plus years since the publication of Our Common Future. There is a far more well-developed base of knowledge about the behaviour of complex adaptive systems, including the notion of planetary boundaries. And there are many capable individuals and institutions working hard on the various dimensions of sustainability. In its 20 years of existence, IGES has matured and has taken the challenges described above very seriously. It is my hope that IGES will continue to grow and learn to be a sound contributor to making our world a more livable place to be.
Vice-President, Reporting Services and United Nations Liaison, International Institute for Sustainable Development (IISD)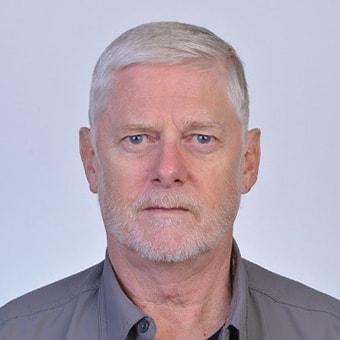 Langston James "Kimo" Goree VI
Vice-President, Reporting Services and United Nations Liaison, International Institute for Sustainable Development (IISD)
Since its establishment twenty years ago, there has always existed a close relationship between IGES and the International Institute for Sustainable Development (IISD). Both organisations are environment and sustainable development think tanks, originally set up by our host governments (Canada and Japan) as GONGOs (Government Organized Non-Governmental Organizations.) Both IISD and IGES have diversified our funding away from dependence on our national governments, balancing domestically-oriented work and international activities. IISD and IGES have our headquarters located outside of the national capital, requiring us to diversify geographically and rely more heavily on our online and virtual presence. Both IISD and IGES are constantly faced with the same existential question: Are we an international organisation working in Japan/Canada or a Japanese/Canadian organisation that does international work? That balancing act continues for both organisations.
My first visit to Hayama was in 1999 when IGES was still headquartered in the Shonan Center across the hill from its current location. On a clear day in April, with Mt. Fuji clearly visible across Sagami Bay, Professor Morishima and I walked outside where he indicated where the future IGES building would be built.
It has been a pleasure working closely with IGES over two decades. Following in the footsteps of my predecessor William Glanville, who served for more than a decade on the IGES Board of Directors, I'm now honored to serve as an IGES Trustee, helping to champion IGES into its next twenty years. From my position as a Trustee, I'm hoping to bring some experience in the creation of knowledge products and managing online communities of practice as IGES adapts to a changing world of communications and digital engagement.
Director General and Chief Executive Officer, International Institute for Applied Systems Analysis (IIASA)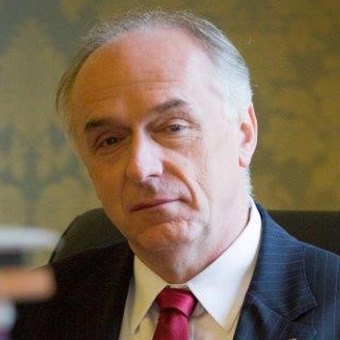 Pavel Kabat
Director General and Chief Executive Officer, International Institute for Applied Systems Analysis (IIASA)
On behalf of the IIASA Community, a research institute focused on global challenges, I have pleasure in extending our warmest congratulations to the Institute for Global Environmental Strategies (IGES) on the 20th Anniversary of its establishment. Since its establishment, IGES has worked tirelessly on building a network of researchers and experts to conduct strategic research development in the Asia-Pacific region.
Our common research goals and visions have led us to considerable collaboration together over the past 20 years. IIASA's membership of the Asian Co-Benefits Partnership (ACP), of which IGES is the hosting secretariat, has allowed us to work with other partners, to implement the co-benefits approach in tackling environmental challenges across Asia.
Most recently, IIASA and IGES have been working closely with the Climate and Clean Air Coalition (CCAC) and the Asia Pacific Clean Air Partnership (APCAP) to jointly develop a regional assessment report on air pollution in the Asia Pacific. With IGES and the Stockholm Environment Institute providing overall coordination for the development of the report, IIASA's Air Quality and Greenhouse Gases (AIR) Program took a lead role in the development of phase II of the regional assessment report.
Collaborations have also included a series of IGES-IIASA international workshops (2012, 2013, 2014 and 2015) which were organised by IGES and Japan's Ministry of the Environment to discuss using an integrated approach to air pollution and climate change challenges in Asia. IIASA conducted an evaluation using its GAINS model to reduce short-lived climate pollutants in Asia, which can feed into IGES research. Additionally, researchers from IGES have also contributed significantly to an IIASA assessment of the water needs of the energy sector, under different energy system transformation pathways.
These are just a few examples of the many successful collaborations between IIASA and IGES in recent years. During a time when many world regions, communities and governments face urgent environmental, economic and social instability challenges, a relationship such as ours is of extreme importance. In this context I would also like to applaud IGES for its leadership role in convening the International Forum for Sustainable Asia and the Pacific (ISAP) which I was privileged to address in 2017 as a keynote speaker.
Moving forward, IIASA is excited in expanding its special relationship with the IGES community into the next phase of its growth, as it strives to conduct research for a low-carbon, sustainable Asia-Pacific region.
Executive Secretary, Intergovernmental Science-Policy Platform on Biodiversity and Ecosystem Services (IPBES)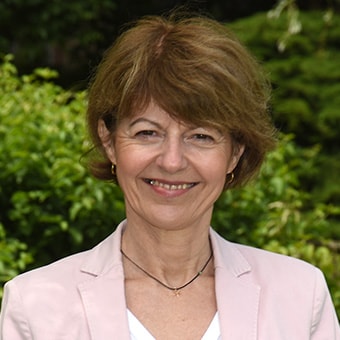 Anne Larigauderie
Executive Secretary, Intergovernmental Science-Policy Platform on Biodiversity and Ecosystem Services (IPBES)
Soon after the founding of the Intergovernmental Science-Policy Platform on Biodiversity and Ecosystem Services (IPBES) in 2012, the Platform and IGES established a synergetic and productive partnership that has grown stronger and more diverse with time. Having been Executive Secretary of IPBES since 2014 it is, therefore, as a friend of IGES that I congratulate the Institute on the significant milestone of its 20th anniversary.
I have had the pleasure to represent IPBES on visits to the IGES office in Tokyo; I have enjoyed various stimulating discussions with IGES leadership; and I have directed IPBES' many-faceted partnership with the Institute. IGES has been equally involved in IPBES activities, for example through regular participation in annual sessions of the Platform's Plenary. Most significantly, IGES has made possible the IPBES Regional Assessment for Asia and the Pacific. This has included proposing the nomination of experts; the implementation of relevant workshops; and especially the hosting and staffing of the Asia/Pacific technical support unit, which has been the heart of the assessment.
In March this year, at the 6th session of the Platform's Plenary in Medellin, Colombia, the Asia/ Pacific summary for policymakers became the first IPBES regional assessment summary for policymakers to gain approval in intergovernmental negotiations. This monumental effort took three years of coordination by the technical support unit and culminated at the Plenary with many long nights and all sorts of unforeseen challenges. The loud applause, friendly smiles and jovial laughter around the hall upon approval of the SPM told the story of the assessment: incredibly hard work conducted in an enduringly positive spirit.
It is partnerships like these that make IPBES possible. The IGES contribution is exemplary of the spirit of IPBES. With three new global thematic and methodological IPBES assessments about to get underway, this partnership will be more important than ever. IPBES looks forward confidently to continued cooperation; to promoting the excellent work of IGES; and ensuring the application of IGES knowledge in the various IPBES assessments and other work of the Platform.
In closing I would like to express my appreciation to Dr. Takeuchi, a longtime friend and colleague, and a longtime supporter of IPBES. It is good for IPBES to know that it can always rely on such faithful friends around the world.
Chair of the Intergovernmental Panel on Climate Change (IPCC); Professor, Korea University Graduate School of Energy and Environment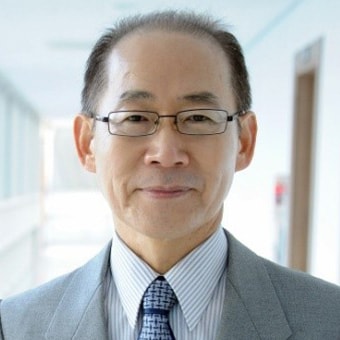 Hoesung Lee
Chair of the Intergovernmental Panel on Climate Change (IPCC); Professor, Korea University Graduate School of Energy and Environment
I am very pleased and proud to congratulate the IGES on the commemoration of its 20th anniversary.
I was a member of the "Preparatory Organisation to establish IGES" in 1997 and then a founding board member of IGES until its second phase.
In the preparatory phase, we developed the "Charter for the Establishment of the Institute for Global Environmental Strategies".
We devoted considerable time to identifying the reasons for launching a new institute and approaches to effectively contribute to the issues of sustainability and global environmental resilience. We reached a consensus that societal values were at the core of global environmental problems and that a fundamental challenge to solving these problems was to find a channel linking the solutions to societal values. We also agreed that the process should be science-based and inclusive.
This organising principle was well reflected in the IGES Charter and the Institute's activities in the subsequent phases of its operation.
A bottom-up inclusive approach was manifested in the first symposium that IGES hosted in 1998 jointly with Kitakyushu City and the IHDP-IT (International Human Dimensions Program on Industrial Transformation) of the Netherlands. The nexus between urbanisation and industrial transformation was the core issue of this symposium and continues to be a key to the sustainability solutions revolving around socio-technical systems. The symposium attracted a wide range of experts and stakeholders across the various sectors, including government, business and finance, academia and civil societies.
The focus on industrial transformation was again evident in the IGES organisation of the second Tripartite Roundtable on Environmental Industry (China, Korea and Japan) in 2002. The bottom-up inclusive approach was also manifested in a symposium in 2004 designed to discuss measures to disseminate Kanagawa Prefecture's experience for the solution of water issues in Asia.
In my current capacity, I wish to highlight IGES's important contribution to multi-lateral dimensions of science and policy interactions by its hosting of the Technical Support Unit for the IPCC Task Force on National Greenhouse Gas Inventories (IPCC TFI) since 1999.
The IPCC TFI performs an important role in the global effort to reduce climate change by developing and refining an internationally-agreed methodology for the calculation and reporting of national greenhouse gases emissions and removals. Parties to the UNFCCC use the methodology developed by the IPCC TFI in their reporting of GHG inventories.
Everyone is expected to contribute to achieving the goals of sustainable development. Building on its 20 years of excellence, IGES is expected to outperform its past as well as its peers.
Former Vice-President, Knowledge Management and Sustainable Development, Asian Development Bank (ADB); Distinguished Adjunct Faculty, Asian Institute of Technology (AIT)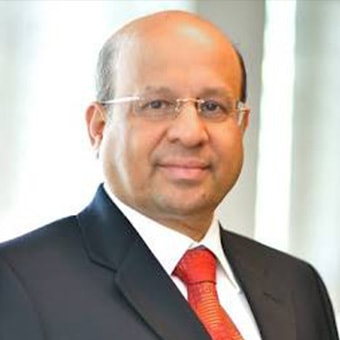 Bindu N. Lohani
Former Vice-President, Knowledge Management and Sustainable Development, Asian Development Bank (ADB); Distinguished Adjunct Faculty, Asian Institute of Technology (AIT)
I am very pleased to express my personal impressions on IGES and its role in the past 20 years. I have known IGES since the beginning of its establishment in many capacities, as an Asian Development Bank (ADB) staff & management, as a Distinguished Fellow of IGES and now as a member of the Board of Trustees.
During my time at ADB, ADB and IGES worked very closely and had several programmes and policy cooperation projects that were useful to developing countries. I had the opportunity to meet the Chair of the Board, the President and many IGES staff, and had useful interactions as well as shared views with them; many of them have become close professional colleagues. In the past 20 years, IGES has made a tremendous progress and has become a prestigious institution that provides views on key priorities agenda.
IGES's research work in its areas of priority are well regarded. Truly, IGES now is an important voice in the global environmental community. I am more familiar with Asia and the Pacific region; I have witnessed IGES's presence is Asia and I can say that it is well respected by the countries in the region.
Institutions like IGES need to continue focusing on emerging and challenging priority complex agenda (such as SDGs, climate change, natural disasters, etc. ) at global, regional and in selected cases, national levels, and provide findings that will be useful to the countries as well as to global discussions. I am confident that the present management team (President and Executive Director) and its staff are capable of taking on future challenges.
I congratulate IGES for its past and present achievements, and wish it even more success in the future. I am confident that IGES will emerge as an even more valuable and highly intellectual institution in the years ahead.
Rector of the United Nations University; Under-Secretary-General of the United Nations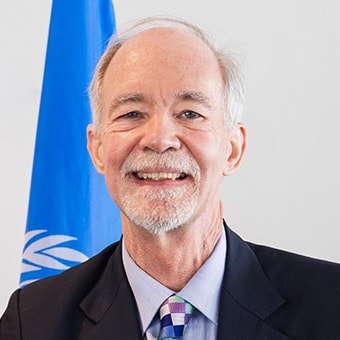 David M. Malone
Rector of the United Nations University; Under-Secretary-General of the United Nations
I am honoured to congratulate the Institute for Global Environmental Strategies (IGES) on its 20th Anniversary, in my capacity as the Rector of the United Nations University (UNU).
I am delighted to recognise the leading role that IGES has played in developing research to address international debates on global environmental issues such as climate change and biodiversity, as well as the sustainability agenda, in the 20 years since its establishment. The outcomes of IGES research have contributed to decision-making processes both in Japan and in the broader international community.
UNU shares many common goals with IGES, and we have worked together since the Institute began operating. Our joint initiatives include the Fukushima Global Communication (FGC) project and the Low Carbon Technology Transfer (LCT) project. I have had the opportunity to engage in FGC, joining a conference that was organised jointly by UNU and IGES in Fukushima in 2014. We discussed how to address the difficulties facing local communities, by mobilising leading scholars and policymakers from Japan and other countries, and we produced concrete recommendations for the Government of Japan.
In addition, we have co-organised the annual International Forum for Sustainable Asia and the Pacific (ISAP), which brings together many world-leading scholars and policymakers to exchange views on achieving sustainable development in the region. ISAP has been making important contributions to the international community by facilitating dynamic discussion and networking among participants from all over the world.
I would like to take this opportunity to emphasise the high quality of IGES research. I am pleased to learn that the Institute was recently awarded the highest level in a global ranking of policy-relevant research activities.
I extend my very best wishes to IGES for continued success in its vital efforts toward realising sustainability.
Director-General, The Energy and Resources Institute (TERI)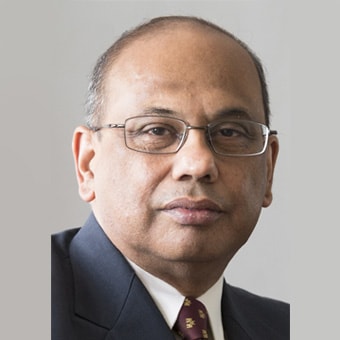 Ajay Mathur
Director-General, The Energy and Resources Institute (TERI)
As a long-term and close associate of IGES, TERI extends its hearty congratulations to the Institute as it celebrates the 20th anniversary of its foundation!
TERI has enjoyed a very close and fruitful working relationship with IGES for over 15 years. Both IGES and TERI are oriented towards promoting sustainable development through efficient management of energy and natural resources, and this shared aim has brought the two organisations together in a number of collaborative projects since October 2002, when they first signed an MOU on research collaboration in the fields of SMEs, biomass and renewable energy. Perhaps nothing reflects this synergetic relationship better than the fact that TERI hosts IGES's representative office in New Delhi and IGES hosts TERI's representative office in Tokyo.
The collaboration is strengthened through frequent visits by IGES researchers and senior staff to TERI, and vice versa. Of particular strategic value are the interactions between top-level functionaries of IGES and TERI during international conferences, including the annual flagship events of the two organisations. TERI has regularly participated in the International Forum for Sustainable Asia and the Pacific (ISAP) since IGES launched it in 2009 as an annual event in Japan to promote diverse discussions in the context of sustainable development in Asia and the Pacific. Likewise, IGES is a regular participant at the annual World Sustainable Development Summit (WSDS) organised by TERI in India.
The interactions between IGES and TERI at policy and institutional levels have also resulted in concrete actions at field-level. For many years, TERI and IGES have organised a policy-level workshop in New Delhi following the annual COP meetings, to deliberate on the outcomes of the international negotiations and implications for the global community at large. In May 2010, IGES initiated a pilot project titled "Research Partnership for the Application of Low Carbon Technology for Sustainable Development (ALCT)" with TERI as implementing partner and Japanese companies as participants. This project not only led to the successful installation of clean, energy-efficient Japanese technologies among pilot end-users in India, but it also revealed the vast, untapped market for Japanese low-carbon technologies that exists in India.
We extend all good wishes to IGES for the future, and look forward to further strengthening our collaboration.
Executive Director, UN Environment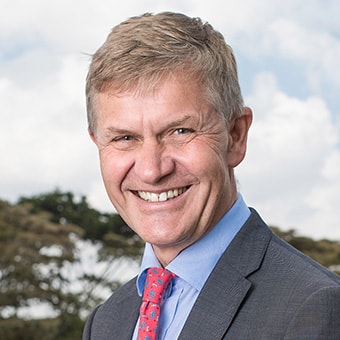 Erik Solheim
Executive Director, UN Environment
I am delighted to congratulate the Institute for Global Environmental Strategies on its 20th anniversary and its remarkable journey towards a better understanding of sustainable development in the Asia Pacific and beyond. Over the years I have worked closely with members of the Institute. They are old friends and valued partners in our shared vision of a better planet for us all.
At a time when science is under threat as never before, organisations such as IGES play a critical role in our understanding of the biggest environmental challenges of our times.
We rely on science and research to tell us the full story – to indicate to us where and when we must prioritise action, regulation and resources. It took only a handful of scientists using the Dobson meter – barely bigger than a coffin – when damage to the ozone layer was first confirmed to trigger unprecedented global action. Since then we have virtually phased out all ozone-harming chemicals under the Montreal Protocol.
If we want to engage with citizens on the environment, it is equally important now for us to change our language, and to translate science into a language everyone can relate to. The Institute has a very important role to play in making the environment a conversation at the dining table of every home around the world.
Air pollution is one of the biggest environmental health risks facing the world. It's already costing us trillions, and is having a very visible and negative impact on people's lives. But if we can take what science has taught us, and connect with people, this can create pressure on governments and the private sector to act.
I look forward to working closely with IGES in turning science into ambitious policies and real action that can transform our world, and I wish the Institute every success.
Vice President, Knowledge Management & Sustainable Development, Asian Development Bank (ADB)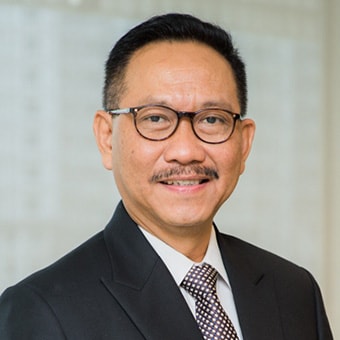 Bambang Susantono
Vice President, Knowledge Management & Sustainable Development, Asian Development Bank (ADB)
Following over 20 years of exceptional growth and poverty decline, Asia-Pacific is now principally a middle-income region, with nearly all ADB member countries reaching this status by 2020. However, this milestone has cost the region widespread environmental degradation, exacerbated by climate change, risking Asia-Pacific's hard-won economic gains. The region's 1.2 billion citizens still in poverty, and highly dependent on a healthy environment for sustenance and livelihood, are especially susceptible.
Against this backdrop, the Asian Development Bank (ADB) and the Institute for Global Environmental Strategies (IGES) signed a Letter of Intent (LOI) in 2010. ADB's strengths in development finance, knowledge and policy support complement IGES's strategic environment and development research, bolstering regional capacity, project and programme development from a solid understanding of best development practices. Today, our principal cooperation areas – climate change mitigation and adaptation, carbon markets, local and global co-benefits, environment and natural resource management, sustainable infrastructure, and environmental governance – remain strategically relevant.
ADB recognises the importance of activities undertaken with IGES in promoting the region's sustainable development agenda. Even prior to signing our LOI, we were collaboratively building knowledge and awareness on climate change issues, environment governance, and 3R (Reduce- Reuse-Recycle) programmes. Since 2010, we have been closely working on expanding the portfolio of clean development mechanism (CDM) projects; and together we implemented knowledge activities under ADB projects, such as on harnessing climate change mitigation initiatives for women in the Greater Mekong Subregion; on strengthening the use of country safeguard systems; and on policies enabling the development of livable cities projects. IGES has also been engaged in ADB's Asia Leadership Program on Sustainable Development and Climate Change focused on green investments and policy solutions for environmental sustainable growth in the region. Given a future increasingly steered by the Sustainable Development Goals (SDGs) and the Paris Agreement, ADB and IGES have started cooperating on a regional stocktaking study and workshop on environment-related SDGs, also featuring IGES's SDG interlinkages tool.
On the occasion of IGES's 20th anniversary, ADB extends its deepest appreciation to IGES for this fruitful and rewarding partnership. It is with much anticipation that we look forward to more years of working together on fostering a sustainable, resilient and decarbonised Asia-Pacific region.
Secretary General, ICLEI-Local Governments for Sustainability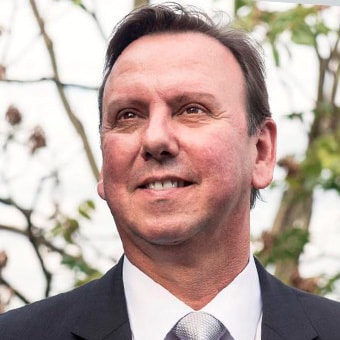 Gino Van Begin
Secretary General, ICLEI-Local Governments for Sustainability
IGES and ICLEI strengthened their collaborative relation soon after the UN Conference on Sustainable Development in 2012, along with the global recognition on the needs of multi-stakeholder collaboration. Since 2015, the IGES Tokyo Office and the ICLEI Japan Office share the same location at the heart of the government district in Tokyo, which has surely enriched ICLEI's outreach capacity in Japan, not only to the local governments, but also to other important players.
Amongst others, IGES and ICLEI have been working together intensively on climate change issues in the past years. Our collaborative efforts have encouraged and supported cities and regions in Japan to actively participate in relevant international fora, such as the Climate Summit of Local and Regional Leaders during the recent UNFCCC-COP meetings in Paris (2015), Marrakech (2016) and Bonn (2017), the ICLEI World Congresses in Seoul (2015) and soon in Montreal (2018), the G8 Environment Ministers' Meeting in Toyama (2016), the Local Renewables Conference in Nagano (2017) and the KYOTO+20 Conference (2017). Thus, the global community has benefitted from these leading cities' experiences and lessons learnt, while the cities have benefitted from direct participation in the global, state-of-art discourse on decarbonisation. Indeed, IGES and ICLEI have contributed to activate the 'carbon-neutrality' discussion in leading local governments in Japan. This has proven that our collaboration can deliver concrete results.
ICLEI honors the mission of IGES as a change agent and its operational mode known as strategic research. There is a great expectation to IGES regarding its capacity for advanced efforts, including projects, programmes and policies in enhancing sustainability at the local, national and global levels. The expectation extends to its capacity in analysing success factors, presenting cases studies, and paving the way for possible replication. Furthermore, IGES strategic research is not limited to the challenges of climate change, but is rather more comprehensive, covering all aspects of a sustainable lifestyle based on the wise use of natural resources and ecosystem services.
In the coming years, ICLEI would like to further enhance its collaboration with IGES, jointly create cutting-edge knowledge, and make this available for cities and regions, not only in Asia and the Pacific, but also the rest of the world.
Science Advisor to the Prime Minister of Malaysia; Founding Chair, Intergovernmental Science-Policy Platform on Biodiversity and Ecosystem Services (IPBES)
Abdul Hamid Zakri
Science Advisor to the Prime Minister of Malaysia; Founding Chair, Intergovernmental Science-Policy Platform on Biodiversity and Ecosystem Services (IPBES)
I was introduced to IGES during my time in Japan from 2001 to 2008 when I was Director of the Institute of Advanced Studies at the United Nations University (UNU-IAS).
This coincided with the surging global interest in sustainable development. After all, this was around the time of the World Summit on Sustainable Development (WSSD) which was eventually held in Johannesburg in 2002.
Under the visionary leadership of its founding chairman, Prof. Morishima, IGES started building networks among researchers and governments, well aware that its main focus would be the Asia- Pacific region.
It was not easy going. The concept of sustainable development was then not well-known among policymakers in the region even though the aspirations of the Millennium Development Goals had already been ironed out by heads of governments at the Millennium Summit two years earlier.
IGES was also finding its ways as a new "boundary organisation," prioritising between doing research per se versus public advocacy on sustainable development. Further, it had to navigate its journey in wanting to be a credible international organisation while being responsive to its national obligations taking into account that almost all of its budget was being bankrolled by funds from the Japanese government. To make matters more challenging, most of the staff were young and inexperienced, especially on aspects of international relations and science diplomacy.
That was 20 years ago. Under the steady stewardship of Prof. Morishima, followed by the highly respected civil servant, Prof. Hamanaka, and now, the world-renown academician, Prof. Takeuchi, IGES has turned into a highly-ranked think-thank on environmental issues affecting not only the Asia-Pacific but also globally. Long known for its work on climate change, it is now making a name on urban issues, low-carbon society, forests and people, and biodiversity.
I think what makes IGES a success story is not so much the guaranteed financial support that it enjoys, but by its highly dedicated and technically competent staff led by long-serving executive director, Mr. Hideyuki Mori.
* in alphabetical order / professional affiliations and titles are correct at the time of contribution