In International Journal of Building, Urban, Interior and Landscape Technology (BUILT)
Volume (Issue): 13-2019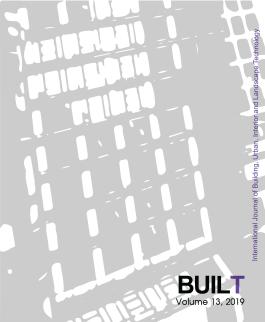 The term of "Appropriate Technology (AT)", introduced by Schumacher which refers to all kind of technologies including environmental technology, has been since developed into a global discourse on technology advancement and its impacts of implementation on human civilisation as seen from various perspectives. The technology could also relate to the basic, fundamental yet innovative technology. Using this perpective, Takakura Composting Method (TCM) always prioritise to be integrated with the local context to have more efficient and effective implementation of its method. This study aims to understand the implementation of TCM on the case study in Hai Phong, Viet Nam, which is a sister city of Kitakyushu which would provide an important base for formulation of a development model for further appropriate and sustainable implementation. This study firstly examined relevant references and extracted the most important socio-economic and cultural key-factors of AT such as: financial mechanisms and cost affordability; technological adaptability and independence; social and cultural acceptability; local needs, demands, and resources; community participation and involvement; commitment from local government; environment consciousness; and continuity and long-term impact. Authors then utilised series of interviews with the main stakeholders to understand the actual implementation. The information from the interviews were utilised as empirical database for a descriptive analysis based on each key-factor. Finally authors concluded that TCM mainly reflects all key factors within its implementation despite of the acknowledgement of several main challenges. Basic understanding of the development model was succesfully generated and the key-factors were recognised as the main components for the basic model. Yet the structure for the development model is still missing.
In International Journal of Building, Urban, Interior and Landscape Technology (BUILT)
Volume (Issue): 13-2019