In Journal of Cleaner Production
Volume (Issue): 78 (2014)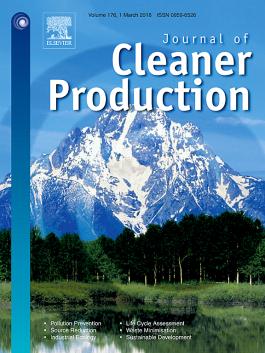 The progress in the adoption of market mechanisms for climate change is overall laggard in Japan and the related study on business policy perspective is limited. Aiming to close the research gap, this paper measures Japanese company's awareness and approval of market-based instruments for energy saving, including financial subsidies, carbon taxes and greenhouse gases emissions trading schemes. The relationships between company's policy awareness and approval with pre-classified determinants are identified by econometric analyses. The data were collected from 230 respondents by a questionnaire survey in Hyogo prefecture. Overall, the sampled companies are confirmed to have low awareness and modest approval of market-based instruments currently. Significant and positive relationship exists between a company's size and its policy awareness. Financial subsidies and tax credit are preferable while carbon pricing policies are barely acceptable for the companies. A company's policy approval is significantly determined by the company's characteristics, such as organizational size and sector belongings. Empirical evidences from this analysis facilitate the understanding of business opinions on market-based instruments in Japan. The Japanese government is suggested to make efforts in promoting the industrial policy awareness and approval with a focus on specific categories of companies.
In Journal of Cleaner Production
Volume (Issue): 78 (2014)