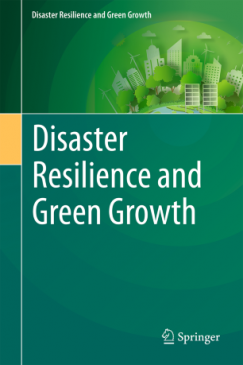 Disaster Management is an emerging discipline of higher education, research and practice. Over years', interrelation between environment, climate change and disasters have attained significant recognition. Environmental and anthropogenic factors are known key attributes of both hazard-risk and vulnerability and, therefore, are critically important in delineating risk-management solutions. Integrating Ecosystem based and Nature Based Solutions with development programmes offer sustainable, economically viable and acceptable options to support resilience of infrastructure, urban, rural and peri-urban systems, livelihoods, water, health and food security, and promotes people centric approaches, as prevailing current concerns.
Integrated implementation of the Sendai Framework of Disaster Risk Reduction, Paris Climate Agreement and Sustainable Development Goals (2015-2030) is a global concern, necessitating institutions in UN, academia, governments and society to take lead, and synchronize the UNDRR Agenda to aligned national, sub-national and local actions. Disaster management under the on-going paradigm shift lays special focus on risk mitigation and sustainability concerns along with safeguarding and restoring resources, livelihoods and businesses, and at the same time integrating ecological safeguards and carbon neutrality into disaster relief and recovery including reconstruction. EcoDRR is being advocated by most UN agencies. Researchers and professionals across these domains look eagerly for publications to fulfil their knowledge support demands.
The book series offers a comprehensive coverage combining the domains of environment, natural resources, engineering and management studies for addressing disaster risk and resilience in an integrated and holistic manner. It covers range of themes under following indicative broad groups:• Urban, rural, peri-urban, infrastructure and industrial resilience• Ecosystems, Nature based solutions and Green Growth Strategies • Resilient agriculture, natural resources, livelihood and food systems• Resilient Health including safety, resources and occupational health• Crisis management, relief and recovery with sustainability concerns
The series involves renowned experts and academicians as volume-editors and authors, from all the regions of the world. Series brings forth latest research, approaches and perspectives for disaster resilience and management, from both developed and developing parts of world under one umbrella. It is curated and developed by authoritative institutions and experts to serves global readership on this theme.