In Sustainable Cities and Societies
Volume (Issue): 42 (2018)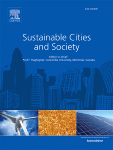 This article analyzes which factors influenced willingness to purchase residential electricity savings technologies in Bogor, Indonesia. Survey data collected from 600 households between October and November 2015 was used to test hypotheses on demographic, informational, and participatory determinants of willingness to invest in energy efficient lighting. Results of an ordinal logit regression on 600 respondents in Bogor show willingness to purchase these technologies were positively correlated with information and participation variables. The estimates from these fuller models suggest that information of both relevant policies and training in the workplace were more likely to purchase energy saving lightings relative to those with less information. The national energy efficiency labelling program are shown to have a positive effect on purchasing LED lightings. Moreover, information should be as specific to the local and personal context as possible. A lack of information could to some degree be compensated by engaging in environmentally-related activities—with regular participants more likely to change their willingness to change purchasing behavior than less frequent participants.
In Sustainable Cities and Societies
Volume (Issue): 42 (2018)